It's a perfect fit – our new brand ambassador Motsi Mabuse
Motsi & Anita – it's a perfect fit
We are super excited – Motsi Mabuse is our new brand ambassador! We think it's a perfect fit! Woman, mother, dancer, TV star, role model... The many facets of Motsi's personality perfectly reflect our various product lines. With everything she does, she always remains completely authentic and is an inspiration to women to support, respect and be kind to each other. 
"I love underwear! Depending on the occasion and my mood at the time, I can get just as excited about simple basics as about power colours, delicate lace or gorgeous prints. Really important for me: I need to feel good in my underwear and it must give me great support." - Motsi Mabuse
"Motsi's energy and her love for life is inspiring to everyone. We want to do the same: inspire our customers with our and Motsi's passion for life." – Stefanie Metzler, Head of Marketing at ANITA
Colette
---
"A special style is Colette. It has a three coloured lace in a mesh texture. The bra is super sensual and opulent. It's unbelieveable feminie and has an incredible fit."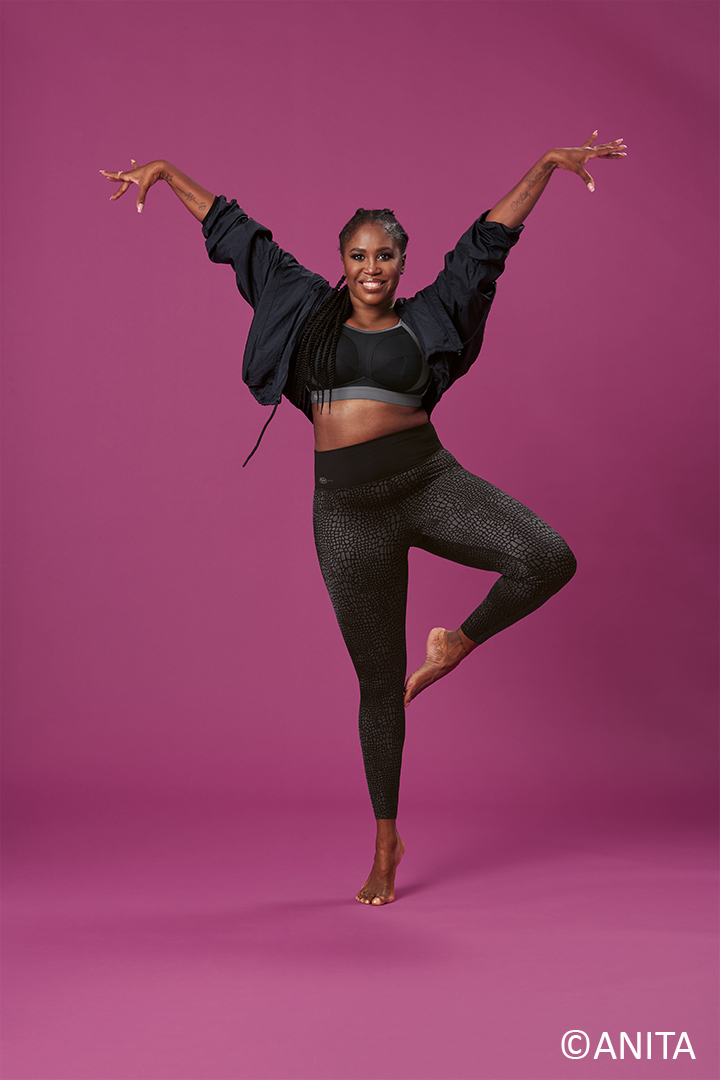 extreme control+
---
"My all-time favourite is the extreme control plus sports bra. The cut, the smart strap solution – I can always rely on it. I love to wear it not only for Sports"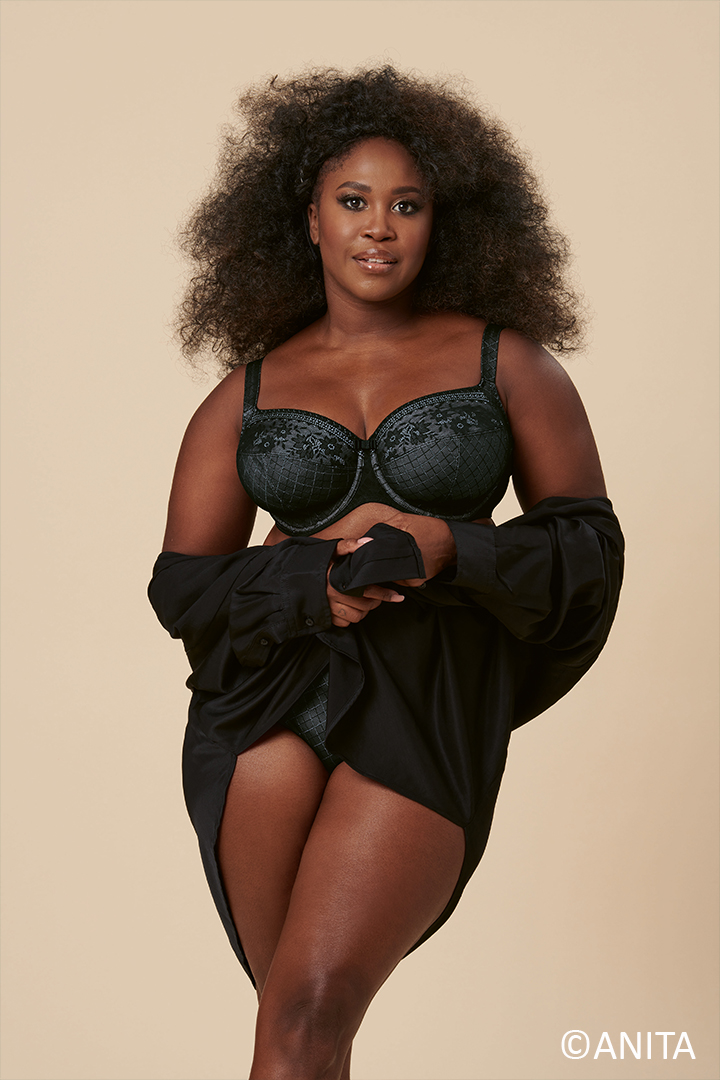 Rosemary
---
"My absolute favourite bra for every day. The smooth, soft lace is perfect under T-Shirts and fitted clothing. I love the pure and sensual Look"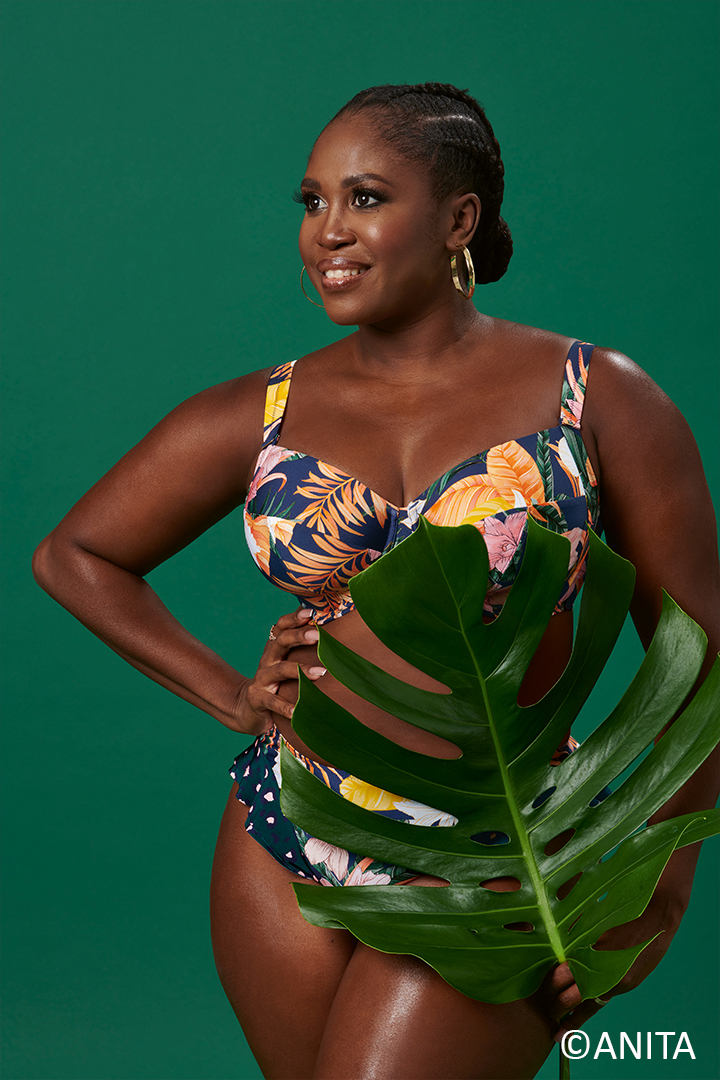 Beachwear
---
"I feel completely comfortable in this perfectly fitting beachwear styles. I love the colorful prints and the fantastic fit.
The pretty accessoires pimp the look."
Good to know
Motsi Mabuse
Born in Mankwe/ Bophuthatswana, now South Africa
Married, one daughter
We all know Motsi Mabuse as a fiery bundle of energy from the TV show "Lets Dance". But did you know that Motsi actually dreamed of becoming a lawyer?
Motsi grew up in a small village in South Africa, and moved with her family to Pretoria when she was 5 years old. Her father opened a law firm there, which Motsi was supposed to take over one day. But when she discovered her passion for dance while at university studying law, everything changed and her life took a different turn. She became South American Vice World Champion, participated in the renowned dance tournament "British Open", moved to Germany, celebrated successes as a professional dancer, and finally member of the "Let's Dance" jury.
She ended her career as a professional dancer in 2014 and has concentrated on a number of different projects – as a jury member, TV star, her "Taunustanzschule" dance school and her dream job of being a mother.