TWIN FIRM - Underwire Bra
TWIN Firm provides particularly firm support! Pre-shaped, seamless, low-elasticity cups made of ''super-micro'' fabric guarantee a perfect, modern bust form. Decorative, high-elasticity edging creates a wonderful neckline.
Underwire bra 5694 * seamlessly pre-formed cups made of SuperMicro in combination with a powerful tulle ensures maximum support in all sizes. * highly elastic, decorative neckline perfectly adapts to the décollete An underwire band with additional padding ensures a perfect level of comfort. Delicately tailored comfort straps are stabilised through diagonal shoulder padding in larger sizes for a perfect fit. A positioning closer to the center prevents slipping straps. at the back for a perfect fit.
Outer fabric
Hand Wash
Do not bleach
Do not tumble dry
Do not iron
No dry cleaning
Supermicro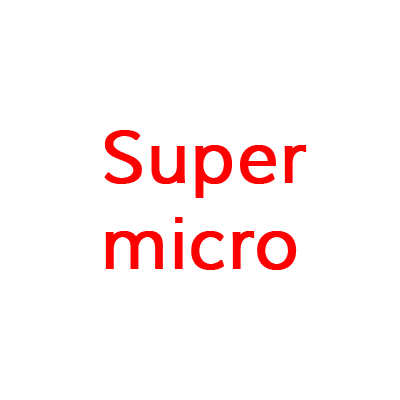 SuperMicro Especially soft and fine microfibre yarn – fits and feels like a second skin. High breathability with moisture-absorbing properties.
LYCRA®

LYCRA® is a trademark of INVISTA. It lends garments long-lasting elasticity, an optimum fit and perfect shape.
| | | | | | | | | | | | | | | | |
| --- | --- | --- | --- | --- | --- | --- | --- | --- | --- | --- | --- | --- | --- | --- | --- |
| 1. Underbust measurement | Measurement in inches | 24.6 - 26.6 | 26.6 - 28.5 | 28.5 - 30.5 | 30.5 - 32.5 | 32.5 - 34.4 | 34.4 - 36.4 | 36.4 - 38.4 | 38.4 - 40.4 | 40.4 - 42.3 | 42.3 - 44.3 | 44.3 - 46.3 | 46.3 - 48.2 | 48.2 - 50.2 | 50.2 - 52.2 |
| | US size | 30 | 32 | 34 | 36 | 38 | 40 | 42 | 44 | 46 | 48 | 50 | 52 | 54 | 56 |
| | | | | | | | | | | | | |
| --- | --- | --- | --- | --- | --- | --- | --- | --- | --- | --- | --- | --- |
| 2. Difference to the underbust | Measurement in inches | 3.9 - 4.7 | 4.7 - 5.5 | 5.5 - 6.3 | 6.3 - 7.1 | 7.1 - 7.8 | 7.8 - 8.7 | 8.7 - 9.5 | 9.5 - 10.2 | 10.2 - 11.1 | 11.1 - 11.8 | 11.8 - 12.6 |
| | Cup size | AA | A | B | C | D | E | F | G | H | I | J |
| | | | | | | | | | | | | | | |
| --- | --- | --- | --- | --- | --- | --- | --- | --- | --- | --- | --- | --- | --- | --- |
| 3. Waist measurement | Measurement in inches | 22.8 - 24.4 | 24.4 - 26.4 | 26.4 - 28.3 | 28.3 - 30.3 | 30.3 - 32.3 | 32.3 - 34.3 | 34.3 - 36.2 | 36.2 - 38.2 | 38.2 - 40.2 | 40.2 - 42.1 | 42.1 - 44.1 | 44.1 - 46.1 | 46.1 - 48.0 |
| 4. Hip measurement | Measurement in inches | 33.1 - 34.6 | 34.6 - 36.6 | 36.6 - 38.2 | 38.2 - 39.8 | 39.8 - 41.3 | 41.3 - 42.9 | 42.9 - 44.5 | 44.5 - 46.1 | 46.1 - 47.6 | 47.6 - 49.2 | 49.2 - 50.8 | 50.8 - 52.4 | 52.4 - 53.9 |
| Panty girdle size | US size | 28 | 30 | 32 | 34 | 36 | 38 | 40 | 42 | 44 | 46 | 48 | 50 | 52 |
| Dress size | US size | 4 | 6 | 8 | 10 | 12 | 14 | 16 | 18 | 20 | 22 | 24 | 26 | 28 |
1. Underbust measurement
Measurement in inches
US Size
24.6 - 26.6
30
26.6 - 28.5
32
28.5 - 30.5
34
30.5 - 32.5
36
32.5 - 34.4
38
34.4 - 36.4
40
36.4 - 38.4
42
38.4 - 40.4
44
40.4 - 42.3
46
42.3 - 44.3
48
44.3 - 46.3
50
46.3 - 48.2
52
48.2 - 50.2
54
50.2 - 52.2
56
2. Difference to underbust
Measurement in inches
US Size
3.9 - 4.7
AA
4.7 - 5.5
A
5.5 - 6.3
B
6.3 - 7.1
C
7.1 - 7.8
D
7.8 - 8.7
E
8.7 - 9.5
F
9.5 - 10.2
G
10.2 - 11.1
H
11.1 - 11.8
I
11.8 - 12.6
J
3. Waist
4. Hip
Panty girdle size
Dress size
Measurement in inches
US Size
22.8 - 24.4
33.1 - 34.6
28
4
24.4 - 26.4
34.6 - 36.6
30
6
26.4 - 28.3
36.6 - 38.2
32
8
28.3 - 30.3
38.2 - 39.8
34
10
30.3 - 32.3
39.8 - 41.3
36
12
32.3 - 34.3
41.3 - 42.9
38
14
34.3 - 36.2
42.9 - 44.5
40
16
36.2 - 38.2
44.5 - 46.1
42
18
38.2 - 40.2
46.1 - 47.6
44
20
40.2 - 42.1
47.6 - 49.2
46
22
42.1 - 44.1
49.2 - 50.8
48
24
44.1 - 46.1
50.8 - 52.4
50
26
46.1 - 48.0
52.4 - 53.9
52
28