Sport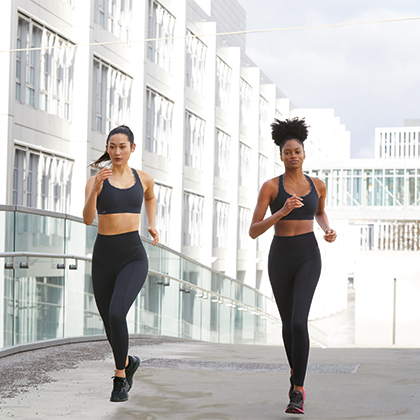 Sport
Top-quality sports bras
Top-quality sports bras At the gym, playing squash or out jogging – the functional cut of our Anita active sports bras ticks all the boxes. 
Extensive product testing, before each new model is launched, guarantees a perfect fit and secure support – no matter what sport you love. Available in cup sizes AA to K! 
Read more
The right sports bra for every intensity level
The Anita active sports bras are more than sports underwear. Depending on the size of the breast and intensity level, Anita sports bras provide the right support. Whether
medium support
strong support
or full cup
they minimize the vibrations of the breast during movement, keep it in perfect shape and support the sensitive breast tissue.
Anita Massage Effect
Comfortable and high-performance
The massage sports tights by Anita active: powerful sports tights that have it all. 
These sports tights impress with their minimalist design and functional 3D power fabric for optimal support and strength during your workout.
There will be no pinching or slipping, no matter how hard you train. The Anita active Massage sports tights are available in classic black or in limited edition fuchsia.

✓ High performance
✓ Perfect energy
✓ Relaxed muscles
✓ Safety support