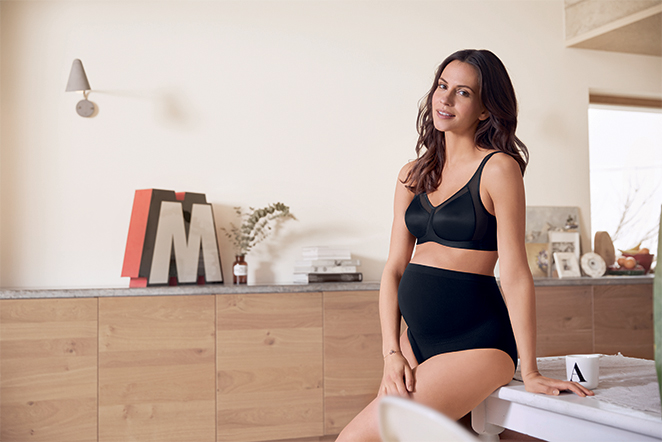 Maternity bras
Bras that grow with your breast for extra comfort
Anita maternity bras grow with the breast, offer the support it needs and help to prevent stretch marks. Discover our comfortable maternity bras with a perfect fit.
Read more
Everything about the pregnancy bra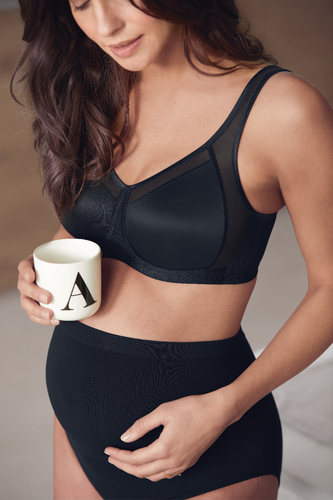 What is a maternity bra?
This special bra is designed for pregnancy and is made of extra soft and stretchy materials. It grows with your breasts and adapts perfectly to your constantly changing body. The straps and underbust band of a maternity bra will generally also be slightly wider to give the sensitive breast more support and comfort. 
Why should you wear a maternity bra?
When you are pregnant, your breasts will usually grow with your belly. The size may increase by more than one cup, so it's no wonder your regular bra will no longer fit. As your breasts grow and become heavier, you may experience back and neck pain. A maternity bra supports you with its special cut and materials.
When do I need a bra that grows with me?
As soon as you realise that the normal bra is too small or uncomfortable you should switch to a maternity bra. It protects the sensitive breast tissuee and provides comfortable, firm support.
How is a nursing bra different from a maternity bra?
Unlike the maternity bra, the nursing bra has clips on the straps that allow the cup to be folded down for nursing - a much more practical solution than having to take the bra off.
Tips for buying a maternity bra.
Try on in store to test our different cuts, models and sizes and find the most comfortable one for you
The bra straps should be wider for more support
The bra should not have protruding seams in the cups as this could irritate the sensitive breast tissue
Maternity bras should fit well on the tightest hook so you can loosen them when needed
Ask the saleswoman for help with finding the right bra size