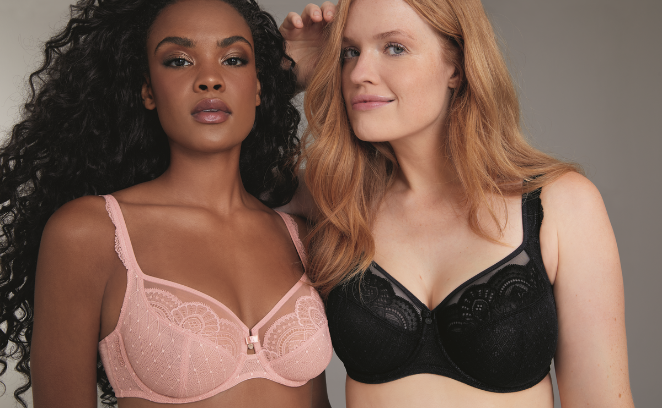 Lingerie
Exclusive lingerie for every taste
Refined cuts, delicate lace and embroidery with a love of detail, specially matched to the individual models and perfected in their finish, we have a wonderful selection of supportive underwire lingerie to choose from.
The perfect underwear for every day as well as special occasions - the high-quality bras, bodysuits and briefs by Rosa Faia offer the highest wearing comfort right up to the large cup. Find the look and the fit you want with lingerie that is both fashionable and exquisitely designed.
Read more
Luxurious underwear for any figure
Perfect fit, exceptional quality and superior functionality combined with highest comfort.
Seductive bras, fashionable bodysuits and matching lingerie briefs by Rosa Faia and Anita accentuate your feminine curves just the way you want.
Here you will find an array of full coverage underwire lingerie, specially designed lingerie for large busts, comfortable padded underwire bras, high-quality shapewear, and so much more.