Swimwear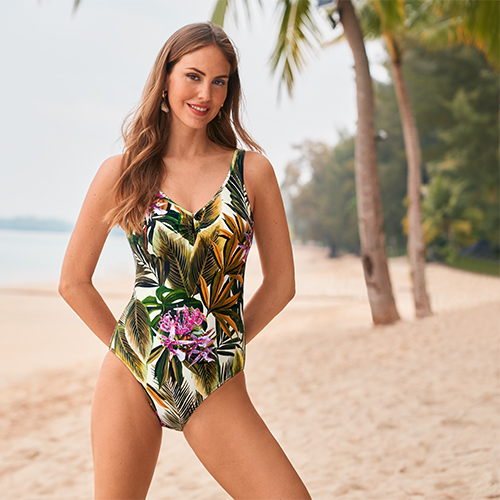 Swimwear
Anita and Rosa Faia comfortable swimwear
Discover the amazing selection of bikinis, tankinis, swimsuits and matching accessories by Anita and Rosa Faia.
Our collection of comfortable swimwear also includes pieces designed to fit the feminine form up to larger sizes - from an A to an J cup. These beautiful swimwear styles feature a perfect fit, excellent comfort and trendy highlights.
Read more
Comfortable Swimwear with the perfect fit
Bright colors, trendy patterns, clever details, and flattering silhouettes, our beachwear collection has something for every woman.
Our line of elegant and comfortable swimsuits is characterized by their perfect fit, maximum comfort, fashionable highlights, and long-lasting quality.
Our collection also includes attractive swimwear for plus sizes, high-quality pieces that are both functional and flattering!