Plus Size Bras and Panties For Every Shape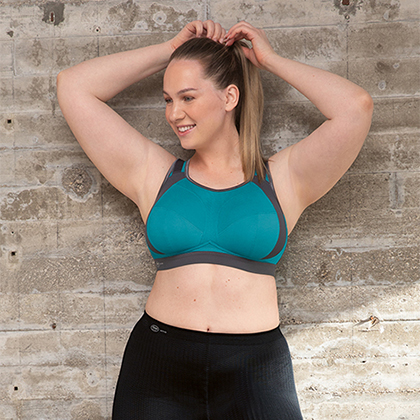 Plus Size Bras and Panties For Every Shape
Our bras are made for every body type, which is why our fashionable and comfortable lingerie and sports bra styles range from cup sizes A to K and band sizes 30 to 52. All of our bras in large cup and band sizes combine function and design with the most precise fit and highest wearing comfort. From there, choose a style that appeals to you and makes you feel confident.
Read more
How you can join the
suitable bra supports you...
Regular Price
$67.00
Special Price
$50.25
Big Bust? Not a Problem
A lot of curvy women with big busts suffer from chronic back pain, neck tension, and spine problems, while others complain of the heavy burden they have to lug around every day. But that can be easily resolved with a well-fitting bra in the right size with the right design. According to a recent survey, around 70% of women are wearing the wrong bra size. This is a serious problem, because if the breasts are not optimally supported, it can overstretch and damage the delicate connective breast tissue.
We make bras specifically designed to support women, with wide, padded straps and cup designs that keep your breasts in place. It's time to find the right size and style for your body, giving you freedom to rock your favorite outfit and feel comfortable all day long.