Anita's Air Control Delta Pad Sports Bra (5544) is now available for the first time in a trend right print, introducing the zebra inspired stripes.
A perfect combination of fashion and function collide with this stylish print, giving a fresh and stylish look to one of Anita's most popular Sports Bras. Thanks to the clever combination of transparent and lined mesh fabrics this sports bra is ultra-light.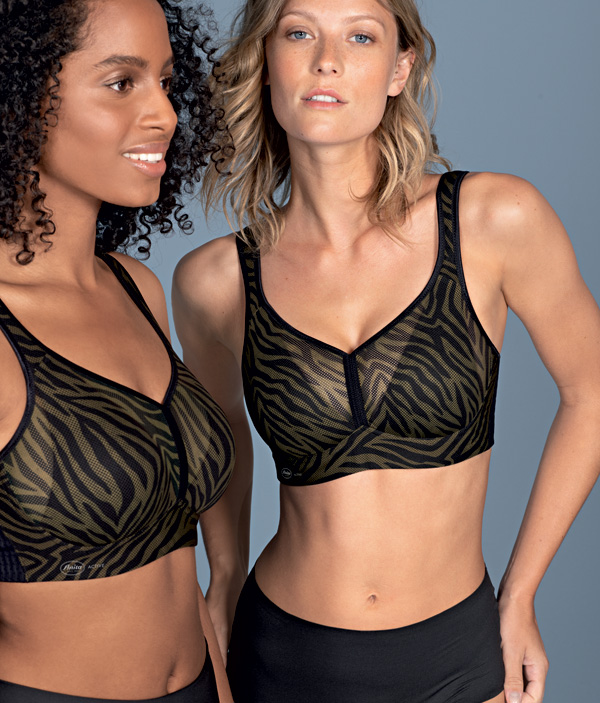 The patented breathable, triangular Delta Pad foam cups not only guarantee perfect support, but also ensure permanent air circulation with its the cut-out sections at the bottom and to the sides of the cups.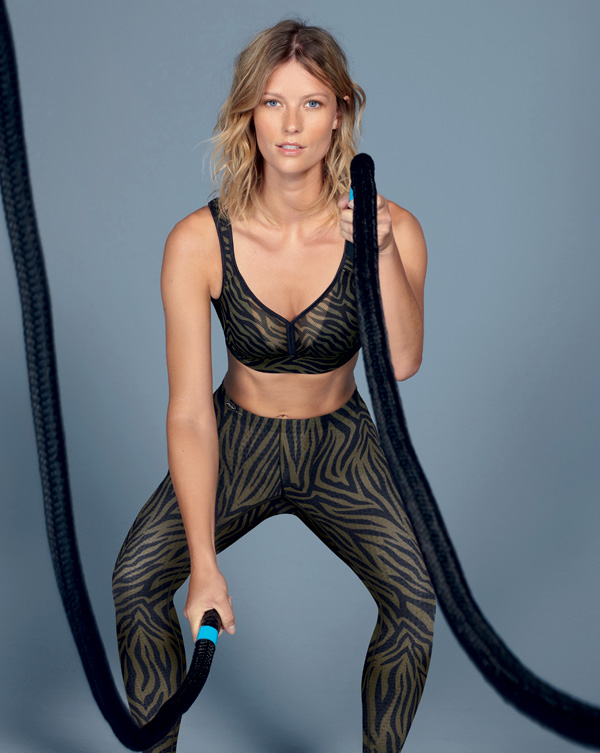 Coordinating with the sports bra are the Massaging Sports Tights (1696) that complete this fashionable look. The full length sports tights in the eye catching zebra inspired stripes collection are sure to get you attention either in the gym or as a stylish standout in your wardrobe.
The soft, breathable waistband, extra-flat seams and clean-cut edging around the legs ensure a perfect feeling of comfort. The textured fabric with its integrated 3D nubs gives a continuously toning leg massage, which improves blood circulation.
Colors: Stripes, Atlantic/Anthracite,  Yellow/Anthracite, Smart Rose, Coral/Anthracite, Black/Neon, Pink/Anthracite, Anthracite, White.
Sizes: Sports Bra 5544: AA – E  30 – 42,  F  30 – 40, G  30 – 38, H  30 – 36.  Sports Tights 1696:  6 – 18