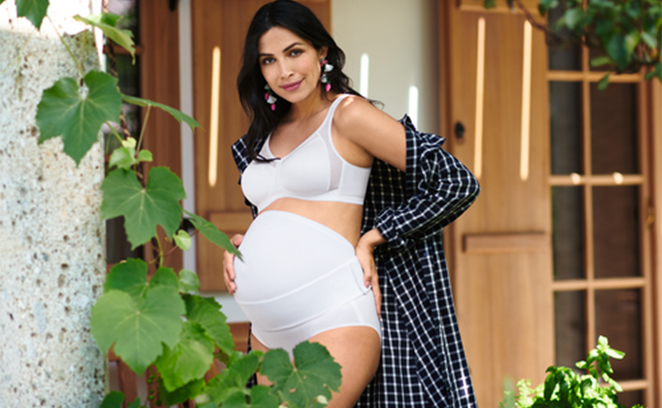 The maternity support belt
offers very good support and compression and is infinitely adjustable by means of a Velcro fastener. It helps against low back and back pain. It is worn over clothing.
Read more
How does the Baby Belt help?
Your baby is growing every day and this creates extra weight for your body. Your body tries to compensate for this weight, which often causes back and pelvic pain.
The Baby Belt maternity belt by Anita maternity is designed to address this problem: It effectively supports the baby bump, has been proven to relieve  strain on the back, and reduces pulling pelvic pain. Wearing an Anita maternity Baby Belt promotes the recovery of the abdomen after delivery by supporting the tissue during pregnancy.
Thanks to the continuously adjustable hook-and-loop fastener, the Baby Belt is quick to  put on and take off: The wide strap provides support beneath your belly, while soft, breathable microfibre wraps around your bump.