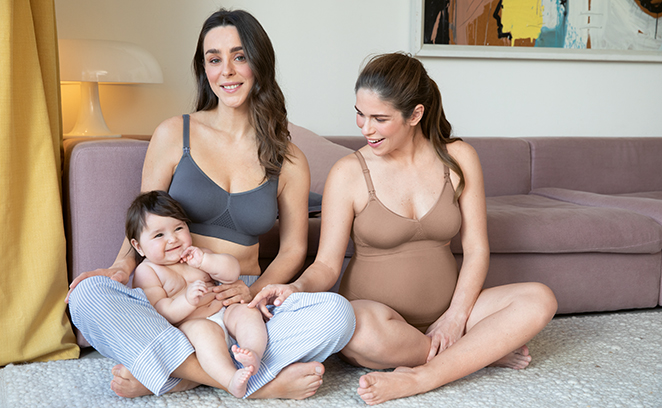 Nursing Bras
Nursing made easy with our Anita maternity bras
Functional nursing bras with or without underwire and moulded cup, for small and big cup sizes by Anita maternity. Easy to open nursing clips for uncomplicated, quick nursing times on the fly. A-J cup.
Read more
Everything about the nursing bra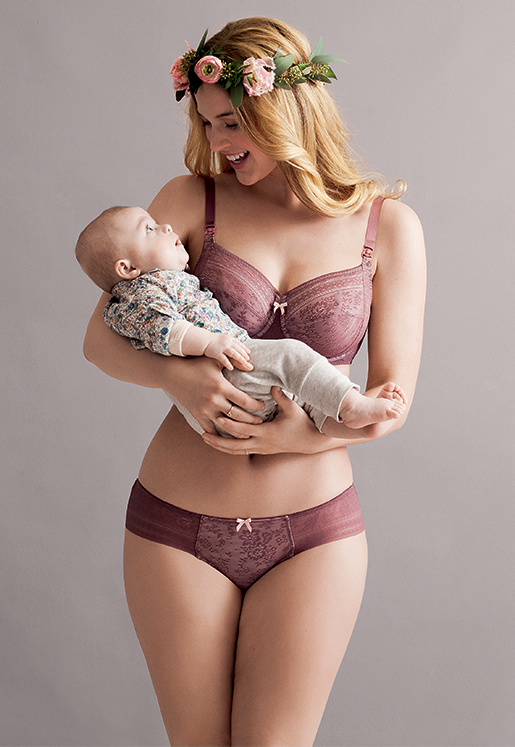 What is a nursing bra - when do I need one?
The main difference between a regular bra and a nursing bra is the nursing clips on the straps. They are easy to open with one hand and allow uncomplicated breastfeeding without having to remove your bra. 
Our nursing bras from Anita Maternity also feature extra soft and comfortable materials that perfectly support and gently shape the sensitive breasts. A normal bra made from firmer fabric could constrict the sensitive breast tissue, so a nursing bra should be worn immediately after birth - when you start breastfeeding.  
Why do you need an extra bra for breastfeeding?
During the breastfeeding period, your breasts get heavier as milk is produced. That means they need good support, otherwise the sensitive breast tissue is put under too much strain, and this can lead to back pain.
A well-designed nursing bra with fold-down cups is perfect for breastfeeding and does what a normal bra can't. The best nursing bras should be made from soft materials, yet still provide the breasts with perfect support. Nursing bras for large breasts are also incredibly breathable, functional, and practical. The cups are easy to open and close with one hand, giving your baby simple and quick access to your breast.
If you are often out and about, a high-quality breastfeeding bra is particularly useful. It gives you plenty of freedom of movement and is easy to wear, even under figure hugging outerwear.