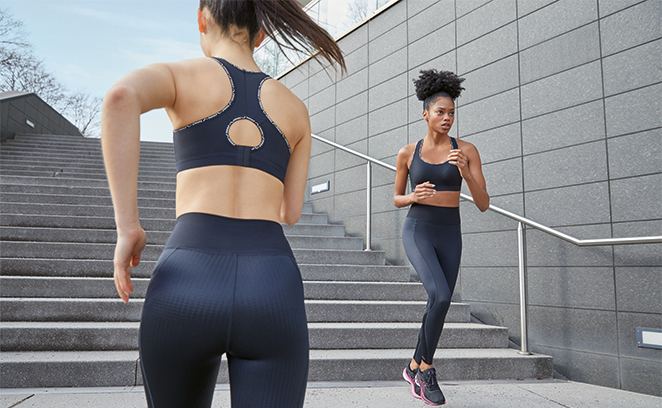 Sports Tights
Ultimate performance for your workout
Highly functional and sporty, they fit like a second skin, sculpt an athletic leg - and give power all the way. The compression of the tights ensures a firm fit and supports the muscles. Discover the Anita active Sport tights massage and fitness.
Read more
Overview Anita active tights
sport tights massage
Comfortable and high-performance
The massage sports tights by Anita active: powerful sports tights that have it all. 
These sports tights impress with their minimalist design and functional 3D power fabric for optimal support and strength during your workout.
There will be no pinching or slipping, no matter how hard you train. 
✓ High performance
✓ Perfect energy
✓ Relaxed muscles
✓ Safety support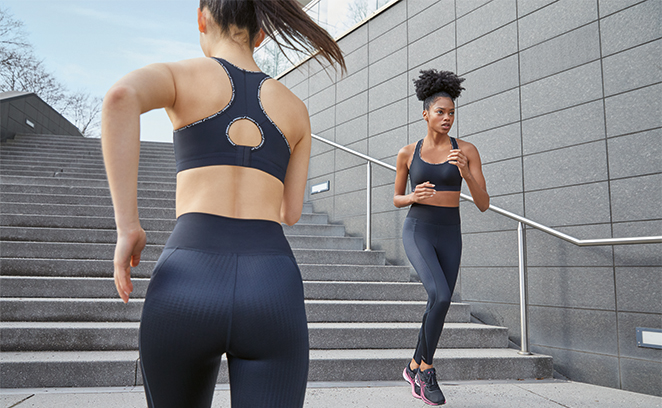 DOUBLE WINNERS
massage sports tights & air control DeltaPad
✓ High performance
The high-tech power fabric texture with 3D raised dots massages and tones the tissue and muscles during a workout. The tight-fitting, strong material feels incredible to wear and also has a shaping effect. 
The extra-quick-drying, breathable dot texture also helps to wick moisture away from the body, allowing excellent air circulation and creating a pleasant skin climate.
The extra-flat seams feel like they are barely there and the soft waistband sits comfortably on the skin. Comfortable clean-cut leg cuffs nicely round off the design of these massage sports tights.
✓ Safety support
The innovative functional tights are ideal for intense and high-impact endurance sports such as running or trail running. The compression of the 3D power fabric stabilises joints and muscles, resulting in a lower risk of injury and a secure feeling during the workout.
These sports tights will have a pleasant massage effect when you work out at the gym or do lower impact sports like yoga. 
✓ Perfect energy
The massage sports tights give you the energy boost you need for your workout. 
Functional, breathable , high-tech materials wick moisture away from the body to ensure active sweat management and improved temperature control during intense workouts.
The special power compression of the Anita active sports tights, combined with a massaging and toning dot texture, ensures better blood circulation, increases efficiency and reduces energy loss during endurance sports.
✓ Relaxed muscles
The functional sports tights not only actively support you during your workout, but are also perfect for a faster recovery afterwards.
By effectively massaging, toning and compressing the tissues and muscles, the massage sports tights can delay muscle fatigue, reduce the risk of muscle soreness and cut down recovery time.