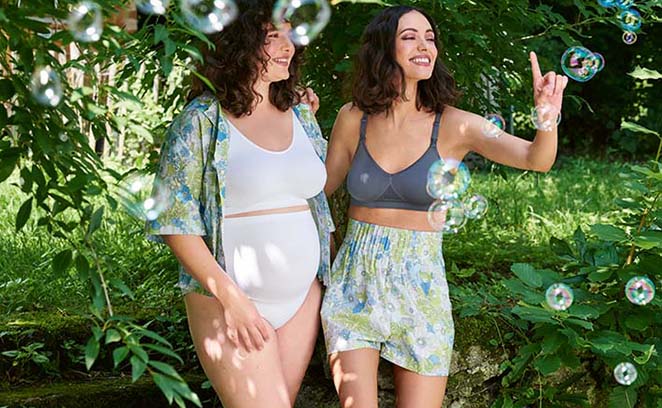 Maternity briefs
Growing and comfortable briefs for the baby bump
The Anita maternity briefs grow comfortably during pregnancy and support the growing baby bump.
Made from high-quality, soft materials, they adapt perfectly to the changes in your figure and thus ensure your sense of well-being.
Read more
Charming and comfortable: underwear & lingerie for expectant and breastfeeding mothers
Special lingerie for a special time: During pregnancy and breastfeeding, the female body changes more than in any other phase of life.
body changes like in no other phase of life. Anita maternity offers carefully designed lingerie for this time, in which a woman feels completely comfortable. For more than 50 years, ANITA has been developing lingerie for expectant and breastfeeding mothers - with high standards of quality, workmanship and fit.
This also means: with a lot of love for functional details and with a lot of flair for timelessly beautiful styles.
The growing briefs offer high wearing comfort and an extra portion of support - and are also a visual eye-catcher.